Nearly 820,000 individuals working in epidemic prevention and control roles in Shanghai have received their COVID-19 vaccinations as of Monday, a senior health official in the municipality said on Tuesday.
Of these individuals, nearly 240,000 have received the required two shots.
No severe adverse reactions have been reported for individuals aged between 18 to 59, said Sun Xiaodong, deputy director of the Shanghai Municipal Center for Disease Control and Prevention.
Sun pointed out that every individual who faces a high risk of being exposed to the virus, such as workers dealing with imported cold-chain products at airports and customs, and those who work in international transportation, has already been vaccinated.
"No infection has been reported among those who have received the vaccine," said Sun.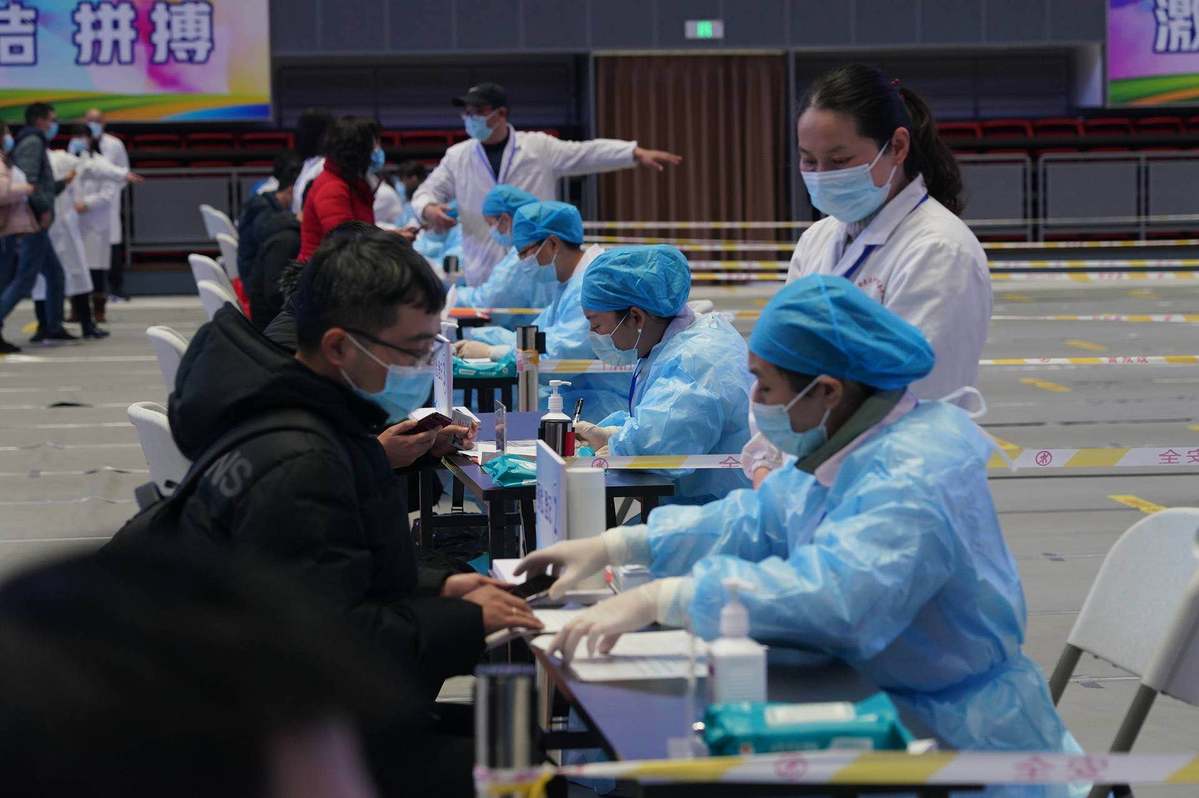 People working at a high risk of being exposed to the novel corona virus receive health inquiries before their vaccination.[Photo by Gao Erqiang/chinadaily.com.cn]
Vaccination for key groups, including workers at seafood markets and public transport as well as doctors and nurses, is scheduled to be completed before the Spring Festival, which falls on Feb 12.
"Mass inoculation of the general public is expected to begin after that. Medical staff training and construction of infrastructure related to cold-chain transport and storage of the vaccines in preparation for the mass vaccination will start soon," said Sun.
According to the Shanghai CDC, the city is currently capable of vaccinating 100,000 people daily if all vaccination sites operate 10 hours a day and seven days a week. The current storage capacity of around 300,000 vaccines is also deemed sufficient.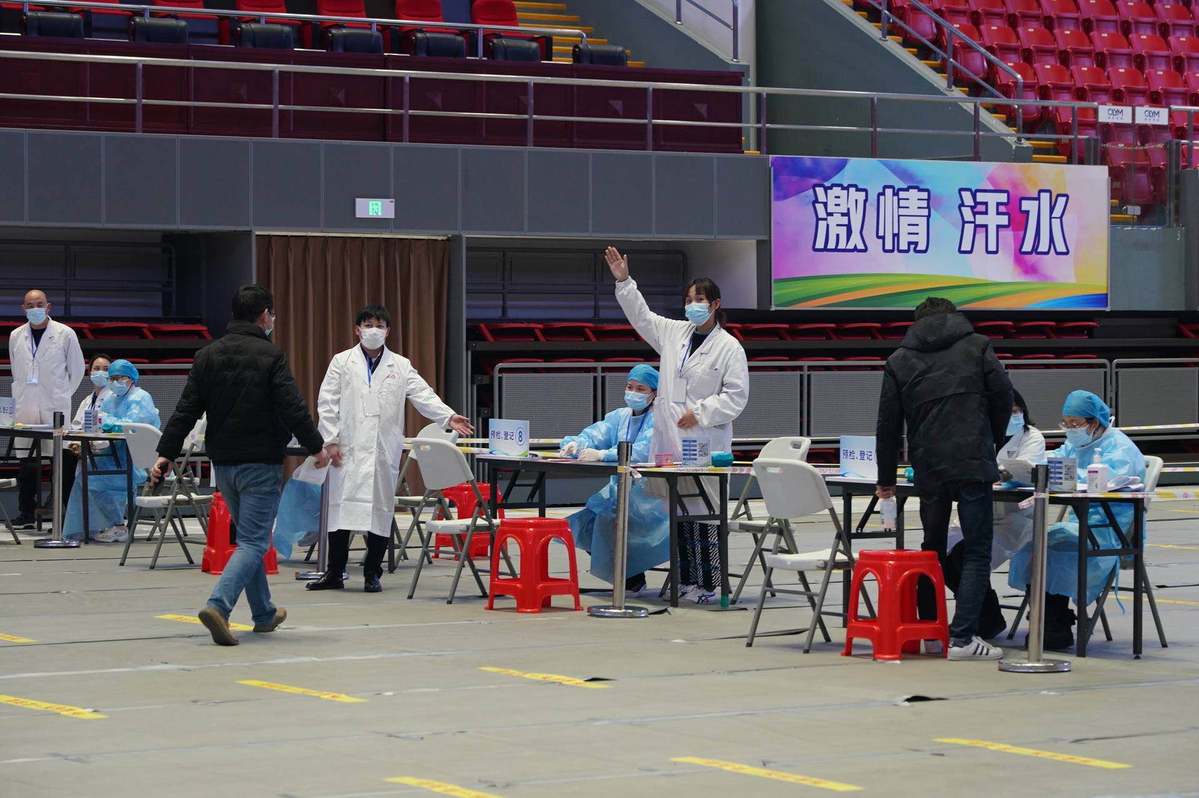 Medical staff wait for people working at a high risk of being exposed to the novel corona virus to get registered before their vaccination. [Photo by Gao Erqiang/chinadaily.com.cn]