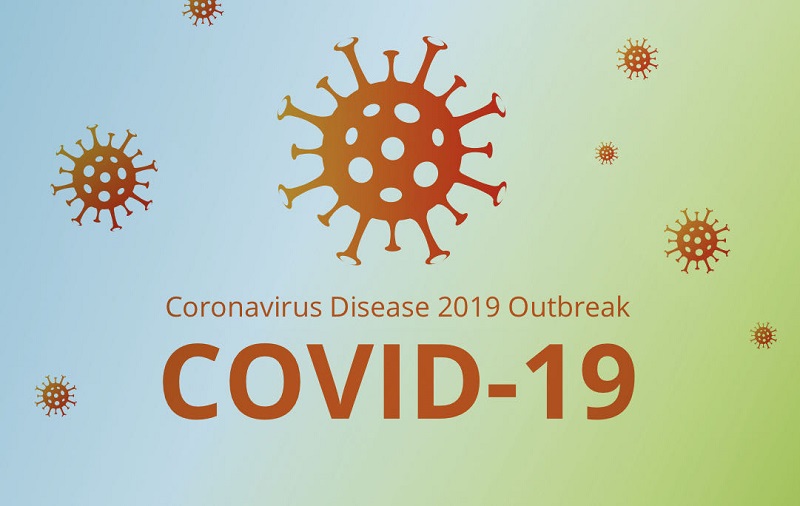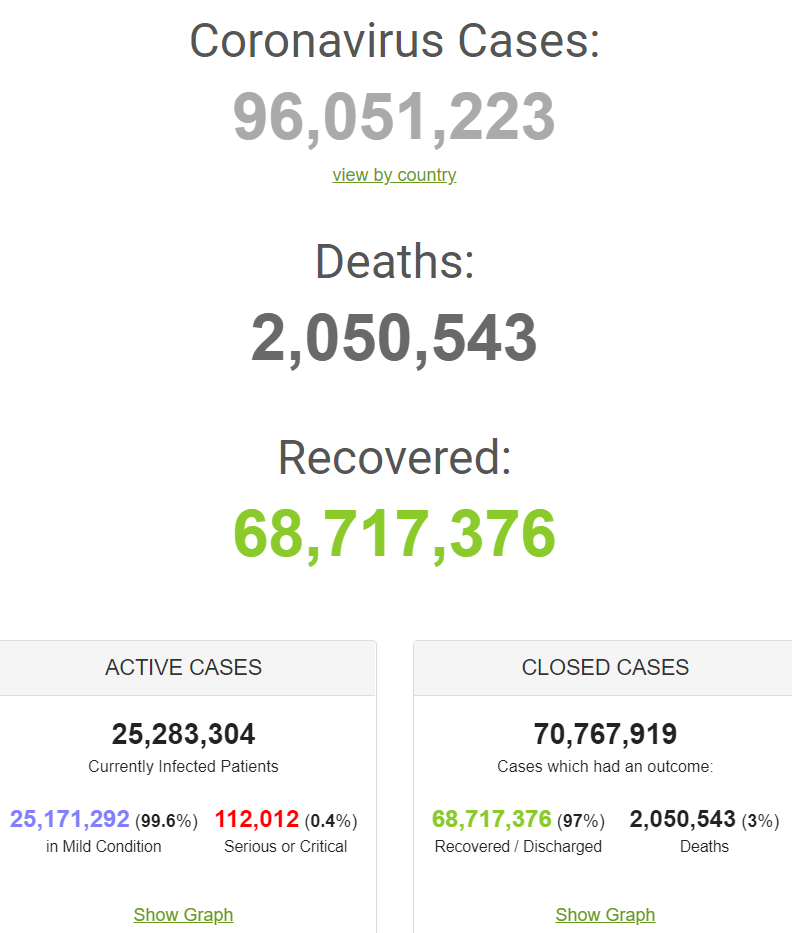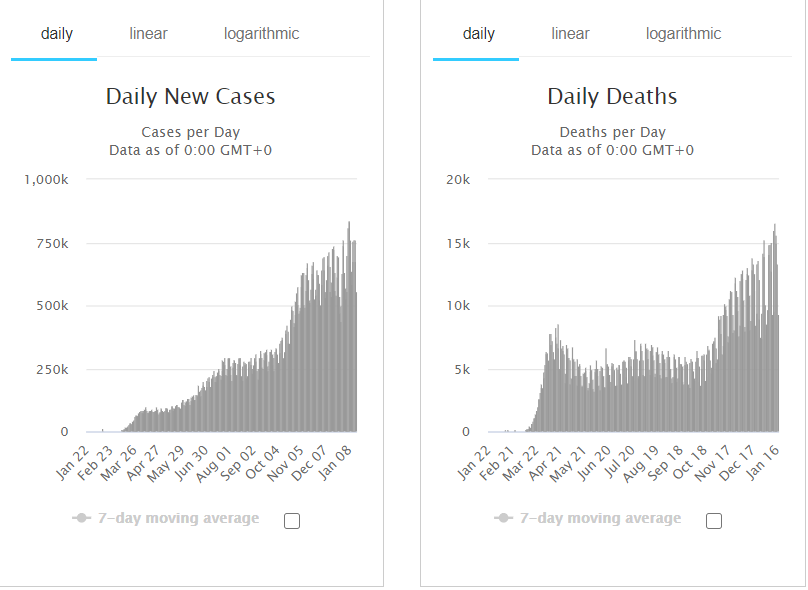 Country,
Other

Total
Cases

New
Cases

Total
Deaths

World

95,995,084

+474,165

2,048,757

24,626,441

+142,087

408,623

10,582,647

+9,975

152,593

8,512,238

+24,139

210,328

3,591,066

+22,857

66,037

3,433,494

+37,535

89,860

2,914,725

+3,736

70,686

2,392,963

+5,862

24,161

2,390,101

+8,824

82,554

2,336,451

+33,800

53,769

2,059,314

+8,930

48,105

1,923,132

+14,719

49,004

1,807,428

+8,185

45,832

1,641,428

+11,170

140,704

1,438,914

+3,271

33,407

1,346,936

+9,010

37,449

1,336,217

+5,806

56,886

1,163,716

+3,034

20,869

1,068,802

+3,893

38,931

917,308

+4,754

13,056

917,015

+9,086

26,282

891,913

+2,635

14,572

715,072

+6,453

18,120

695,153

+1,509

17,271

678,839

+1,630

20,435

673,750

+3,918

17,547

609,029

+797

12,953

558,249

+9,917

4,044

556,503

+6,702

9,028

528,329

+697

7,922

521,211

+1,920

10,997

502,727

+2,154

9,909

460,144

+473

7,977

394,939

+1,161

7,122

374,111

+1,578

3,771

365,099

+170

6,329

352,703

+875

11,409

328,294

+5,998

4,501

315,544

+1,030

4,153

299,361

+1,342

4,828

267,644

+322

1,965

256,732

+3,471

751

255,956

+3,144

1,959

247,915

+110

2,958

231,644

+162

14,322

227,391

+118

3,022

227,360

+1,899

1,591

225,128

+174

4,655

224,385

+1,060

3,526

212,383

+570

8,565

194,966

+1,848

2,448

189,895

+807

1,805

187,183

+1,503

9,636

186,016

+363

2,458

181,885

+1,795

5,750

174,843

+2,117

2,616

169,099

+1,003

2,349

167,992

+476

2,469

164,676

+90

2,998

161,740

+3,306

605

158,244

+467

948

157,275

+878

8,638

153,112

+258

3,267

152,555

+524

1,726

149,424

+293

3,206

149,146

+258

5,278

148,925

+318

5,488

147,504

+227

248

134,795

+477

2,973

134,111

+604

3,354

132,011

+221

1,514

131,546

+351

2,033

122,588

+428

2,518

120,444

+641

1,112

112,004

+1,617

1,449

109,869

+781

1,698

104,092

+259

2,840

99,227

+65

1,734

97,940

+333

360

88,992

+54

2,715

88,336

+109

4,635

83,178

+69

1,387

78,036

+68

619

72,729

+389

1,264

67,982

+292

1,281

59,127

+14

29

59,034

+383

521

58,065

+351

352

55,908

+244

983

55,803

+310

746

12,423

+369

70

7,624

+97

145

6,451

+16

52

1,539

+2

35
Retrieved from: https://www.worldometers.info/coronavirus/
Analysis: China is hitting back at criticism of its vaccines with a dangerous disinformation campaign
Analysis from CNN's James Griffiths in Hong Kong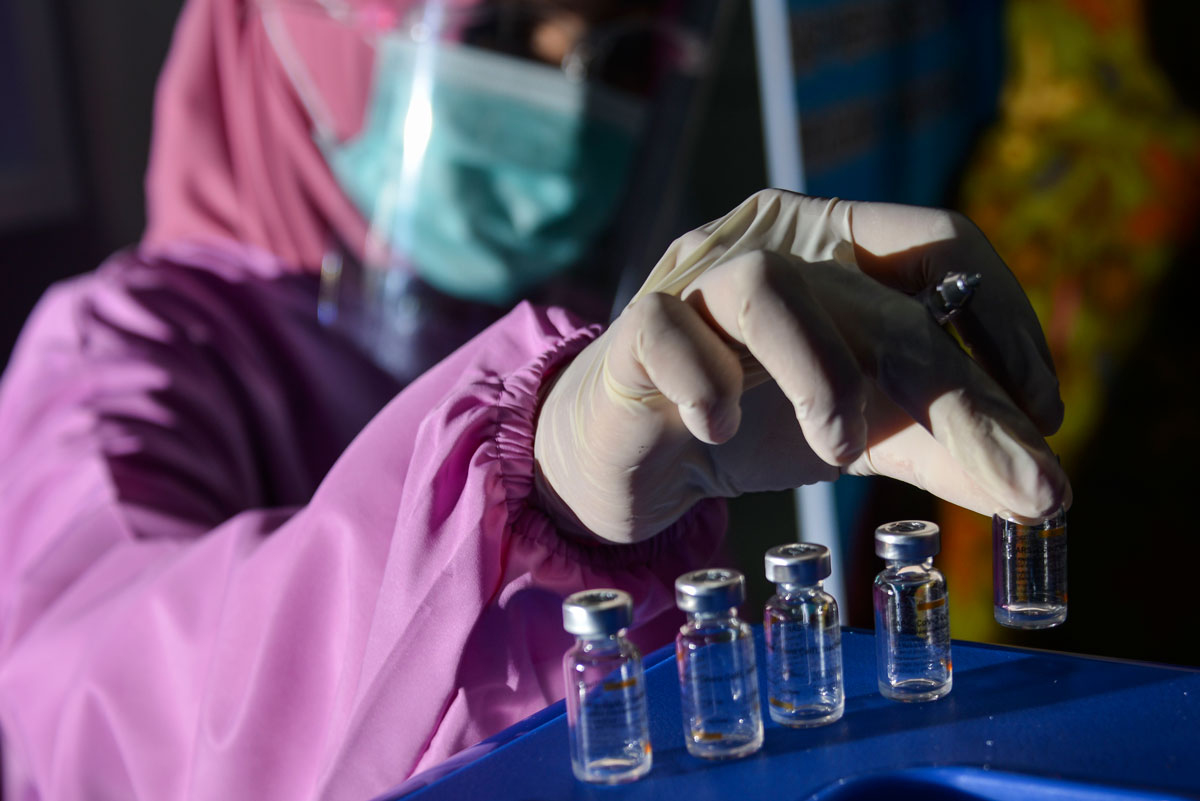 A health worker displays empty vials of the Sinovac vaccine at Meuraxa Hospital in Banda Aceh, Indonesia on January 15. Chaideer Mahyuddin/AFP/Getty Images
Speaking at the World Health Assembly last year, Chinese President Xi Jinping called for "solidarity and cooperation" in developing coronavirus vaccines, "our most powerful weapon" for tackling the pandemic.
But with Chinese medical company Sinovac facing questions over the efficacy of its coronavirus shot, the country's propaganda apparatus has apparently forgotten Xi's comments. Instead, it is choosing to attack other vaccines -- a dangerous gambit that could risk undermining overall confidence in mass vaccinations just as the world desperately needs people to get inoculated.
"If you look at the websites of major media in the US and the West, almost all the news you read about the Chinese-made vaccine is negative," Hu Xijin, the influential editor of the state-run tabloid Global Times, wrote on Saturday. "The press is out to destroy the reputation of the Chinese vaccine, hoping that the world will wait for Pfizer and other American and Western companies to produce surplus vaccines and finally get vaccinated."
Hu's paper has led the way in defending Chinese-produced vaccines, not by establishing their effectiveness, but by seeking to tear down the reputation of other candidates -- particularly those produced by US company Pfizer.
Norway deaths: In an editorial last week, the Global Times accused English-language media of "downplaying" deaths in Norway it appeared to claim were linked to vaccines, "as if they had already reached a consensus." The report added that "those major Western media will immediately hype any unfavorable information about Chinese vaccines and try to amplify their impact on public psychology."
While the deaths in question did occur after vaccination -- and were reported on by CNN, among numerous other US media outlets -- the Norwegian health authorities said that given the age and frailty of those inoculated, "it is expected that deaths close to the time (of) vaccination may occur."
However, on Twitter, Liu Xin, an anchor with state broadcaster CGTN, has repeatedly -- and baselessly -- accused Western media of ignoring deaths and downplaying concerns about the Pfizer vaccine.
Trump moves to lift some Covid-19-related travel restrictions, but Biden plans to block the order
From CNN's Kaitlan Collins, Caroline Kelly and Gregory Wallace
In an executive order issued Monday evening, Trump said he had been advised to lift restrictions on incoming travelers to the United States from the 26 European countries in the Schengen Zone, the UK, Ireland and Brazil but leave in place restrictions on travel from Iran and China.
"I agree with the Secretary that this action is the best way to continue protecting Americans from COVID-19 while enabling travel to resume safely," Trump wrote in the order, referring to Secretary of Health and Human Services Alex Azar.
Biden administration's response: Biden is set to take over the presidency on Wednesday and his incoming press secretary, Jen Psaki, said that his administration would not lift the restrictions.
"With the pandemic worsening, and more contagious variants emerging around the world, this is not the time to be lifting restrictions on international travel," Psaki said on Twitter. "On the advice of our medical team, the Administration does not intend to lift these restrictions on 1/26. In fact, we plan to strengthen public health measures around international travel in order to further mitigate the spread of COVID-19."
Reuters was first to report the order.
Tests for travelers: The expected easing of travel restrictions comes after the US Centers for Disease Control and Prevention said last week it will require a negative Covid-19 test from all air passengers entering the United States -- a move it says may help slow the spread of the coronavirus. Air passengers will be required to get a test within three days before their flight to the US departs, and to provide written documentation of their lab results, or documentation of having recovered from Covid-19, the agency said in a statement to CNN.
CNN has reached out to the White House Coronavirus Task Force as to whether the panel approved the anticipated move.
World is "on the brink of a catastrophic moral failure" with vaccines, says WHO chief
From CNN's From Zahid Mahmood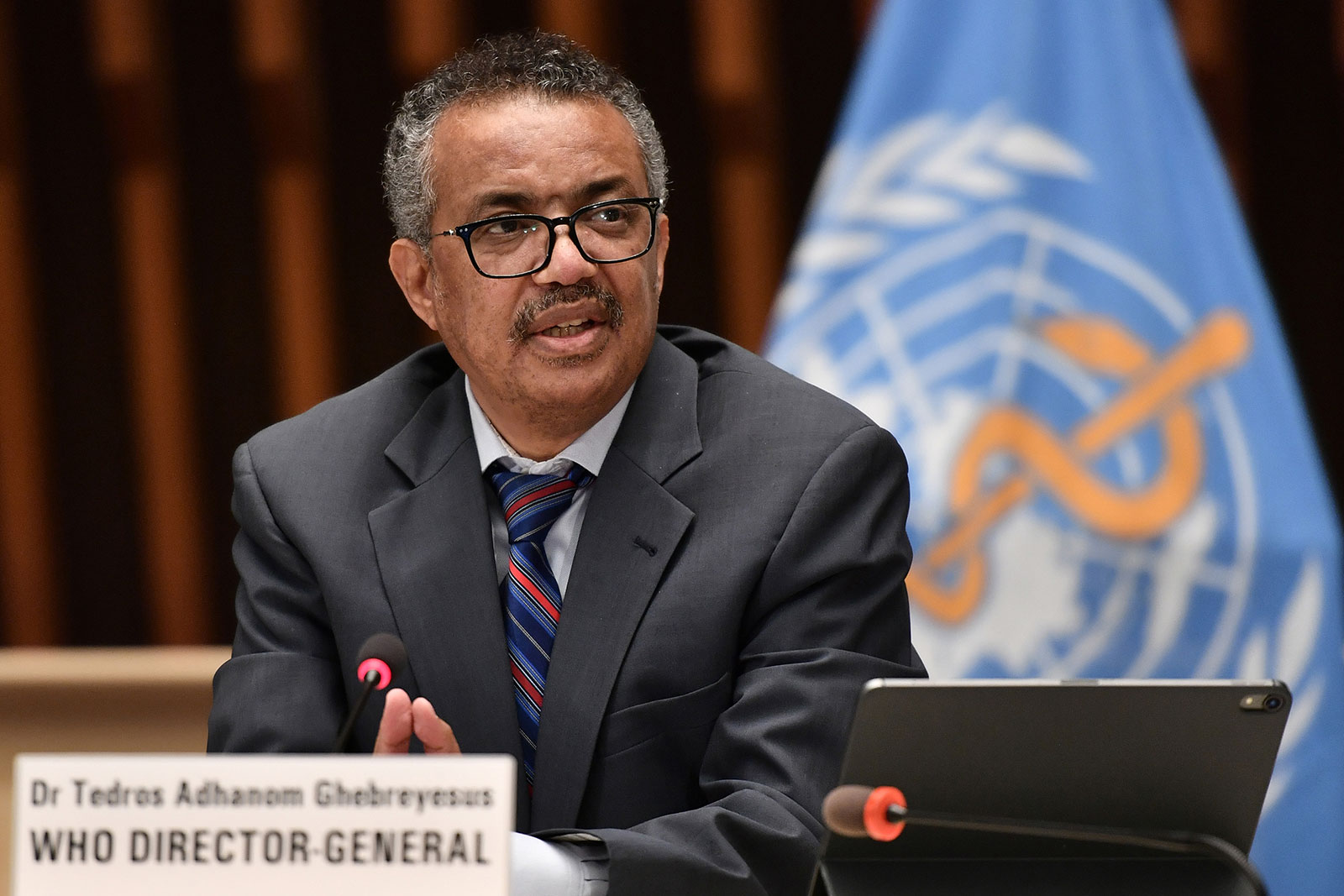 WHO Director-General Tedros Adhanom Ghebreyesus attends a press conference organized by the Geneva Association of United Nations Correspondents (ACANU) amid the Covid-19 outbreak on July 3, 2020 in Geneva. Fabrice Coffrini/AFP/Getty Images
As countries across the world roll out millions of coronavirus vaccines, the head of the World Health Organization (WHO) gave a frank warning about the fairness of the global situation.
"The world is on the brink of a catastrophic moral failure" in the distribution of Covid-19 vaccines, WHO Director-General Tedros Adhanom Ghebreyesus said Monday, adding that "the promise of equitable access is at serious risk."
"More than 39 million doses of vaccine have now been administered in at least 49 higher-income countries. Just 25 doses have been given in one lowest-income country. Not 25 million; not 25 thousand; just 25," Tedros said at the opening the WHO Executive Board meeting.
"I need to be blunt ... the price of this failure will be paid with lives and livelihoods in the world's poorest countries," he added.
"Ultimately, these actions will only prolong the pandemic, the restrictions needed to contain it, and human and economic suffering," Tedros said.
The WHO chief added that "vaccine equity is not just a moral imperative, it is a strategic and economic imperative," and called for a fairer vaccine distribution across the world.
India's vaccination campaign is hampered by technical glitches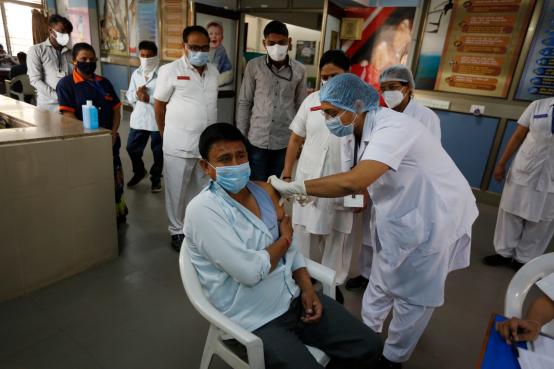 Vaccinations at a government hospital in Ahmedabad, India, on Saturday.Credit...Ajit Solanki/Associated Press
India's coronavirus vaccine rollout, one of the largest in the world, has been hobbled by technical glitches in a mobile phone application, leaving the country far short of its vaccination goals in the first few days of the campaign.
State officials complained of problems with a digital platform called the Covid Vaccine Intelligence Network, or CoWIN, which is used by both vaccine providers and recipients to monitor the campaign's progress. It is mandatory for vaccine recipients to register on the app in order to be inoculated.
Dr. Ajoy Kumar Chakraborty, director of health services in the state of West Bengal, said Monday that the software had become overwhelmed and didn't work at many vaccination sites, and that vaccinations were curtailed as a result.
In the first phase of the campaign, which began on Saturday, government officials plan to vaccinate 30 million health and frontline workers. On the first day, about 300,000 health care workers were set to be inoculated; the actual number was about 207,000. On Sunday, the number dropped to 17,072.
Dr. Manohar Agnani, a senior official in the federal Ministry of Health and Family Welfare, said on Sunday that feedback was being collected from states to "identify bottlenecks and plan corrective action."
India has approved two vaccines for emergency use. One is the vaccine developed by AstraZeneca and Oxford University, which is manufactured by the Serum Institute of India and is known in the country as Covishield. The other is Covaxin, which was developed by India's National Institute of Virology with Bharat Biotech, a local pharmaceutical company.
The government of India, which has a population of 1.3 billion people, has so far purchased 11 million doses of Covishield and 5.5 million doses of Covaxin, both of which require two doses per person. Unlike the Oxford-AstraZeneca vaccine, no Phase 3 clinical trial data has been released showing that Covaxin is safe and effective. Officials have said that vaccine recipients will not get to choose between the two.
Doubts about transparency are only one of the obstacles officials face in trying to end one of the largest outbreaks in the world. India has the second-highest number of cases after the United States, and the third-highest number of deaths after the United States and Brazil, according to a New York Times database.
Retrieved from: https://www.nytimes.com/live/2021/01/18/world/covid-19-coronavirus/indias-vaccination-campaign-is-hampered-by-technical-glitches
Portugal's health system nears its limits, and other news from across the world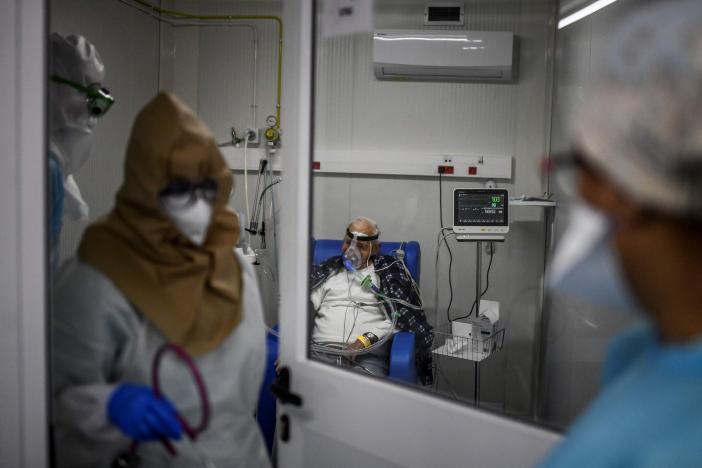 Attending to a patient at the Covid-19 emergency room of Santa Maria hospital in Lisbon last week. Portugal has one of Europe's smallest intensive-care capacities.Credit...Patricia De Melo Moreira/Agence France-Presse — Getty Images
Portugal's hospitals are on the brink of becoming overwhelmed with coronavirus cases, with fears the country's hospital system could buckle in the face of steadily rising infections. The country has registered more than 10,000 new cases of Covid-19 daily for the last five days.
Portugal has one of smallest intensive care unit capacities of any country in Europe, with just 672 beds available, and by Sunday, 647 intensive care patients were being treated for the coronavirus, according to the health ministry.
After visiting a hospital on Sunday, President Marcelo Rebelo de Sousa of Portugal told journalists that there was now greater pressure on health care structures than during the first peak of the outbreak in March. The rate of infections, he added, could rise significantly in the coming weeks and necessitate "a much longer lockdown."
Portugal began a month of nationwide restrictions on Friday, with measures similar to those the country enforced last spring, including the closure of nonessential stores and an order for citizens to stay at home.
Marta Temido, Portugal's health minister, said the country was "very close to the limit" after visiting a hospital in Almada on Sunday and called on citizens to follow the latest lockdown rules in order to help reduce the "very high" pressure on hospitals.
"Everybody needs to make sacrifices," she said.
Retrieved from: https://www.nytimes.com/live/2021/01/18/world/covid-19-coronavirus/portugals-health-system-nears-its-limits-and-other-news-from-across-the-world
Trump lifted coronavirus travel restrictions from Europe and Brazil; Biden team says it won't last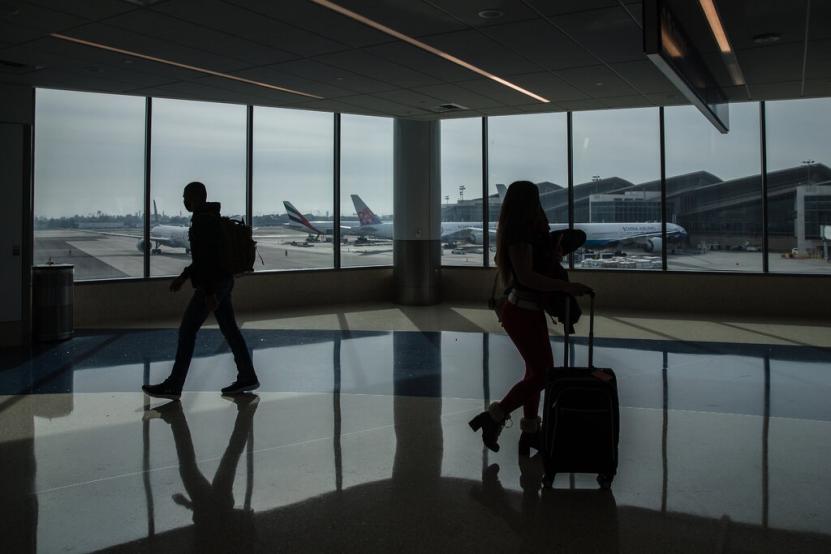 The Trump administration ended a ban on travelers from Europe and Brazil on Monday. Credit...Ariana Drehsler for The New York Times
President Trump on Monday ordered an end to the ban on travelers from Europe and Brazil that had been aimed at stopping the spread of the coronavirus to the United States, a move that was quickly rejected by aides to President-elect Joseph R. Biden Jr., who said Mr. Biden will rescind the move when he takes office on Wednesday.
In a proclamation issued late Monday, Mr. Trump said that the travel restrictions, which applied to noncitizens trying to come to the United States after spending time in those areas, would no longer be needed on Jan. 26, the date on which those passengers will be required to present proof of a negative coronavirus test before boarding a flight.
Mr. Trump wrote that Alex Azar, the secretary of health and human services, had recommended ending the restrictions on travel from most parts of Europe and Brazil, while maintaining restrictions on Iran and China, which Mr. Trump said had not been cooperative.
"I agree with the secretary that this action is the best way to continue protecting Americans from Covid-19 while enabling travel to resume safely," the president said in the proclamation.
But Jen Psaki, the incoming White House press secretary for Mr. Biden, said the new administration would not allow Mr. Trump's directives to take effect.
"With the pandemic worsening, and more contagious variants emerging around the world, this is not the time to be lifting restrictions on international travel," Ms. Psaki tweeted shortly after the White House issued Mr. Trump's proclamation.
"On the advice of our medical team, the administration does not intend to lift these restrictions on 1/26," she said. "In fact, we plan to strengthen public health measures around international travel in order to further mitigate the spread of Covid-19."
Mr. Trump's attempt to alter policy related to the pandemic just two days before he leaves office is in keeping with the unorthodox way he has conducted the transition to a new administration. Normally, departing presidents refrain from issuing new executive orders without consulting with the incoming president.
But Mr. Trump has refused to abide by those norms. On Monday, he also issued several other executive orders that will most likely be rescinded or reversed by Mr. Biden, including one that would allow federal agencies to issue new regulations only at the instigation of political appointees.
He also issued an executive order directing the federal government not to purchase drones "that present unacceptable risks and are manufactured by, or contain software or critical electronic components from, foreign adversaries."
The proclamation on the travel restrictions appeared to be an effort to help the airlines and the hospitality industries, which have been hard hit by the ban. In the proclamation, Mr. Trump said that the ban was no longer needed because unrestricted travel into the United States "is no longer detrimental to the interests of the United States" and added that it was "in the interest of the United States to terminate the suspension of entry into the United States of persons who have been physically present in those jurisdictions."
Retrieved from: https://www.nytimes.com/2021/01/18/us/coronavirus-travel-ban-europe-brazil.html
Landlocked Lesotho faces food crisis amid Covid border closures
Silence Charumbira in Maseru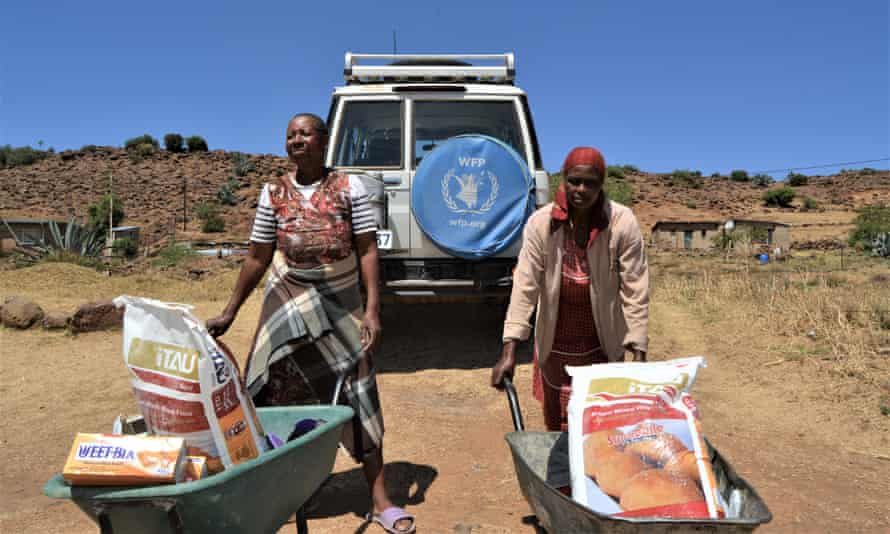 Reduced incomes have meant people are unable to buy fertiliser or hire workers, according to the FAO. Photograph: Kathleen McCarthy/WFP
Almost a quarter of Lesotho's population will require food aid between January and March as a result of Covid-19 restrictions, the UN Food and Agriculture Organization (FAO) has warned.
More than 580,000 people out of a population of 2.2 million are estimated to be food insecure, despite predictions of normal to above average rains this year and the potential for above average cereal production.
The FAO said Covid-19 had reduced household incomes, harming people's ability to buy fertiliser or to hire workers, which was "likely to limit the potential increases in yields".
The situation in Lesotho has been exacerbated by extended lockdowns in neighbouring South Africa to curb the spread of the virus, which the agency said would prolong high levels of unemployment and loss of income.
The number of people requiring food assistance this year is about 35% higher than the number between October 2019 and March 2020, said the FAO.
In 2019, the UN appealed for $34 million (£25 million) to provide food aid for half a million people until May last year, following poor rains over two consecutive seasons. It warned that thousands of people were close to famine.
Lesotho imports the bulk of its goods and services from South Africa and has been feeling the effects of tougher lockdown restrictions imposed by President Cyril Ramaphosa earlier this month.
South Africa has now surpassed 1.3 million cases of Covid-19 and has consistently recorded more than 10,000 new daily cases since 1 January. Ramaphosa has closed all land borders until 15 February and imposed restrictions on public gatherings.
"The increase in the prevalence and severity of food insecurity has been predominantly driven by the effects of the lockdown measures to contain the Covid-19 pandemic," said the FAO.
"The restrictions on the movement of people and the closure of non-essential industries resulted in the loss of jobs and incomes, reducing people's capacity to access adequate diets. The restrictions affected the workforce within the country, but also migrant workers in South Africa."
The Famine Early Warning Systems Network (Fews Net) had also noted that below average incomes were being recorded in Lesotho due to Covid-19 restrictions and poor 2020 harvests, compounded by above-average staple food prices.
In its December report, Fews Net said some areas of the country were at crisis hunger levels because of "low food access driven by depleted own-produced food stocks, below-average incomes, and slightly above average staple food prices".
It said: "Households are trying to mitigate existing food consumption gaps through market food purchases from earned income. Agricultural labour opportunities are seasonally increasing; however, wages are below average, and market food purchases are not expected to fully cover food consumption gaps."
According to Fews Net, an estimated 93,000 migrant workers returned home to Lesotho at the beginning of lockdowns in South Africa last March. This resulted in a significant reduction in remittances, an essential source of income for a large proportion of people in Lesotho.
Although some people started returning to South Africa for work at the beginning of October, Fewsnet said labour migration was still below average as both countries' economies had not yet recovered from the impact of Covid-19 lockdowns. The requirement to produce a negative Covid-19 test at the border is also a limitation.
Retrieved from: https://www.theguardian.com/world/live/2021/jan/14/coronavirus-live-news-new-york-pleads-for-more-covid-vaccine-as-global-daily-deaths-pass-17000-for-first-time?page=with:block-6000a0eb8f08729f18288054#block-6000a0eb8f08729f18288054
Summary
Here are the key developments from the last few hours:
· Coronavirus deaths are rising in nearly two-thirds of US states as a winter surge pushes the overall toll toward 400,000 amid warnings that a new, highly contagious variant is taking hold.
· California has become the first US state to record more than 3 million known infections, as it grapples with an unprecedented surge of cases that has left hospitals overwhelmed.
· Germany mulls tighter shutdown as virus variants fuel fears. Chancellor Angela Merkel and leaders of Germany's 16 states are expected Tuesday to extend and tighten a partial lockdown beyond January, as fears grow over virus variant strains believed to be more contagious.
· China reported more than 100 new Covid-19 cases for a seventh day on Tuesday in the worst domestic outbreak since March last year, with one north-eastern province seeing a record daily increase. Mainland China posted 118 new cases on 18 January, up from 109 a day earlier, the national health authority said in a statement.
· China and WHO made mistakes in containing Covid outbreak, says panel. An independent panel has said that Chinese officials could have applied public health measures more forcefully in January 2020 to curb the initial Covid-19 outbreak, and criticised the World Health Organization (WHO) for not declaring an international emergency until 30 January.
· In Hong Kong, chief executive Carrie Lam has telegraphed an extension of Covid-19 social distancing measures which were due to expire on Thursday. At a regular press briefing on Tuesday, Lam said she would leave the announcement of details to the secretary of health but "in light of the latest Covid-19 pandemic situation it is quite obvious there is no room yet for us to relax to social distancing measures put in place."
· The US called on China to grant greater access to the WHO team of investigators in China. The United States said China should allow the WHO team to interview "care givers, former patients and lab workers" in the central city of Wuhan. The team of WHO-led independent experts is holding teleconferences with Chinese counterparts during a two-week quarantine before starting work on the ground.
· A political row is brewing after Donald Trump announced he would rescind Covid travel bans bans on most non-US citizens arriving from Brazil and much of Europe, including the UK, effective 26 January. A spokesperson for Joe Biden, who will be inaugurated as the new US president on Wednesday, said the new administration "does not intend to lift these restrictions on 1/26". "In fact," wrote Jen Psaki on Twitter, "we plan to strengthen public health measures around international travel in order to further mitigate the spread of Covid-19."
· New Zealand has imposed a blanket testing regime for all flights arriving internationally, with passengers now required to return a negative Covid test result before departure.
· One in four UK young people have felt 'unable to cope' in pandemic. Young people are in danger of giving up on their futures and on themselves, with a quarter saying they feel unable to cope with life, one of the UK's leading charities has said. The Prince's Trust's long-running annual survey of young people's happiness and confidence returned the worst findings in its 12-year history.
· Colombia's capital, Bogota, will impose nightly curfews for almost two weeks, Mayor Claudia Lopez said on Monday, while the whole city will enter yet another full quarantine this weekend. Nightly curfews first started last week and continued until Sunday. However, they will begin again from Tuesday and will run until 28 January. During this time citizens must remain in their homes from 8pm until 4am, Lopez said.
· Kazakhstan plans to vaccinate about 6 million people, or almost a third of its population, against the coronavirus this year, healthcare minister Alexei Tsoy said on Tuesday. Vaccinations will begin on 1 February, with the Russian Sputnik V vaccine being offered to medical workers, he told a government meeting. Kazakhstan also aims to produce Sputnik V at home.
Retrieved from: https://www.theguardian.com/world/live/2021/jan/19/coronavirus-live-news-independent-pandemic-panel-critical-of-china-and-who-california-urges-pause-to-moderna-vaccine?page=with:block-600679f08f08c87d5e818684#block-600679f08f08c87d5e818684