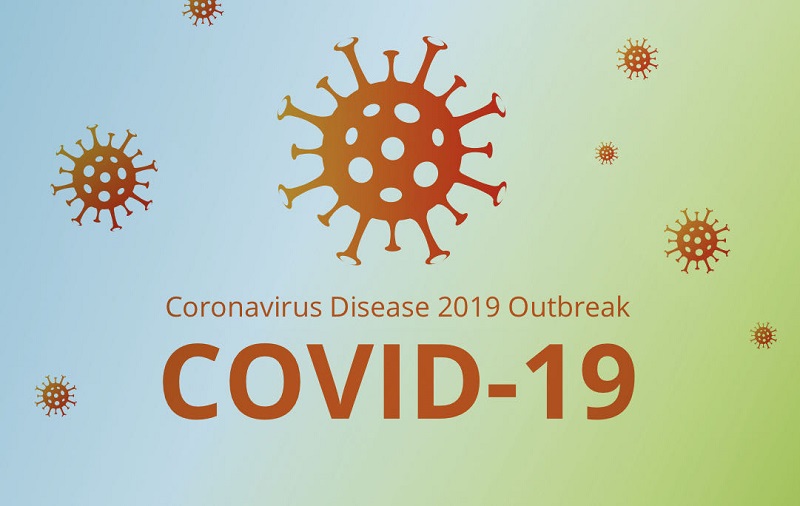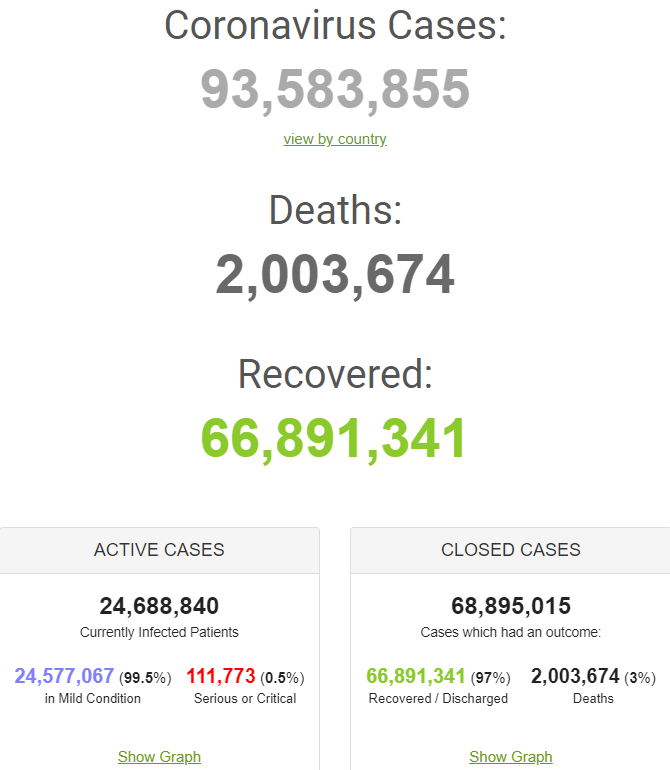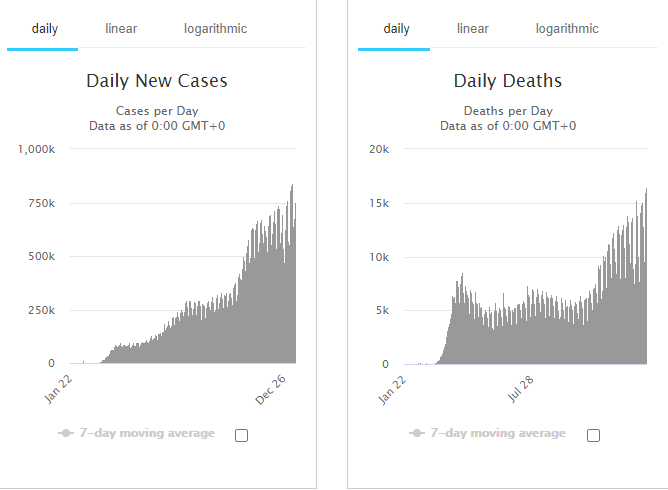 Country,
Other

Total
Cases

New
Cases

Total
Deaths

World

93,509,986

+749,348

2,001,369

23,848,410

+230,457

397,994

10,528,508

+15,677

151,954

8,326,115

+68,656

207,160

3,495,816

+24,763

63,940

3,260,258

+48,682

86,015

2,851,670

+21,228

69,313

2,364,801

+8,962

23,495

2,336,279

+17,246

80,848

2,211,967

+35,878

53,079

2,004,011

+22,957

45,492

1,849,101

+17,121

47,491

1,770,715

+13,286

45,125

1,571,901

+15,873

136,917

1,414,362

+9,436

32,456

1,311,810

+6,471

56,538

1,296,806

+18,503

35,852

1,138,764

+7,925

20,376

1,048,662

+5,022

38,564

895,687

+6,466

12,774

869,600

+11,557

25,246

866,573

+10,892

13,936

688,891

+7,563

17,538

684,917

+3,525

17,035

670,249

+2,927

20,250

656,712

+4,187

17,294

606,186

+770

12,922

529,814

+9,754

3,870

525,723

+813

7,849

517,806

+10,698

8,384

511,921

+3,097

10,818

494,598

+1,905

9,739

456,334

+1,279

7,854

389,260

+3,510

6,921

368,072

+1,881

3,687

364,440

+169

6,310

347,636

+1,926

11,066

312,043

+1,075

4,107

302,623

+5,308

4,233

291,285

+2,877

4,651

266,546

+403

1,943

244,612

+1,357

2,867

242,969

+3,382

726

237,132

+5,196

1,781

226,200

+380

2,971

226,002

+1,687

14,246

223,097

+980

4,517

219,663

+1,967

1,554

217,978

+2,923

3,260

210,951

+535

8,396

187,487

+1,104

2,428

183,242

+1,086

2,401

178,818

+2,057

9,493

170,895

+2,327

5,478

165,311

+834

2,349

164,411

+1,368

2,346

163,576

+448

2,963

163,057

+3,913

2,488

156,434

+560

946

153,741

+1,022

8,421

151,687

+741

3,211

150,505

+736

1,665

147,855

+3,337

578

147,283

+595

5,387

146,937

+951

5,151

146,689

+209

246

145,472

+1,767

3,093

132,865

+605

2,912

131,264

+178

1,509

131,009

+1,204

3,320

129,922

+467

2,008

119,640

+1,048

2,466

118,415

+604

1,090

107,434

+764

1,645

105,478

+1,479

1,405

103,127

+267

2,822

98,693

+138

1,723

96,812

+342

356

87,986

+396

2,672

87,844

+138

4,635

82,723

+136

1,378

77,777

+61

618

70,728

+524

1,195

65,994

+660

1,261

59,029

+45

29

57,736

+454

511

54,316

+476

740

11,262

+271

69

7,300

+53

139

6,296

+68

52

1,531

+10

35
Retrieved from: https://www.worldometers.info/coronavirus/
Germany becomes 10th country to surpass 2 million Covid-19 cases
From CNN's Nadine Schmidt in Berlin and AnneClaire Stapleton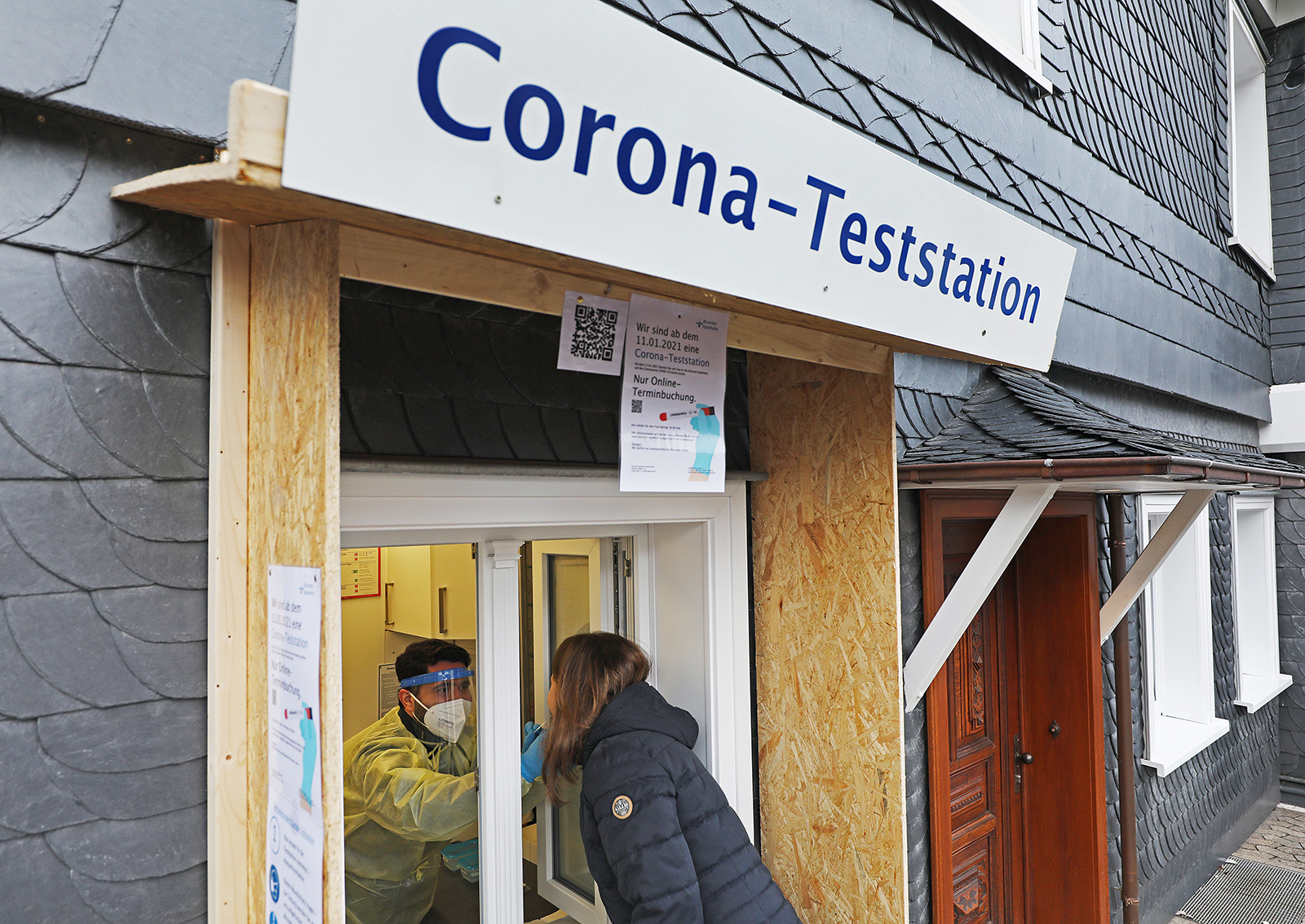 A pharmacist takes a swab from a woman at a coronavirus testing station at the Brunnen pharmacy in North Rhine-Westphalia, Wipperfürth, Germany, on January 14. Oliver Berg/picture alliance/Getty Images
Germany has now reported more than 2 million coronavirus cases, becoming the 10th country to do so, according to Johns Hopkins University data.
The country reported 22,368 new infections in the past day, bringing the total number of infections to 2,000,958, the country's disease control agency, the Robert Koch Institute (RKI) said Friday.
The country also reported 1,113 new fatalities related to Covid-19, raising the overall death toll to 44,994, according to RKI data.
The number of coronavirus deaths in Germany is "very worrying,'' RKI head Lothar Wieler said Thursday.
New coronavirus infections ''must reduce massively,'' Wieler told journalists in Berlin, adding that ''intensive care units have never been as exhausted as in recent days."
Ten of Germany's 16 federal states have now reached 85% capacity in their intensive care units, Wieler warned.
The RKI chief said the current lockdown in place is "not as effective as in spring." He called on German citizens to ''stay at home whenever possible," and urged employers to allow employees to work from home during the pandemic.
Germany has vaccinated more than 842,000 people, about 1% of its population, according to RKI data.
"Biggest vaccination site" in the US set to open at Los Angeles' Dodger Stadium
From CNN's Sarah Moon
The Dodger Stadium in Los Angeles will launch as a mass vaccination site starting Friday morning, the city's Mayor Eric Garcetti announced at a news conference Thursday.
The site, which the mayor referred to as the "biggest vaccination site in the country," will have the capacity to vaccinate 12,000 people each day. A whole workforce has been deployed to administer the vaccines, according to Garcetti.
"This vaccine is safe, this vaccine is safe," he repeatedly emphasized, as he urged residents to get the vaccine once they are eligible.
"It's your civic duty when it's your turn to get that vaccine. It's an act of love for your fellow citizen because it's going to save someone's life or many people's lives, and it's a forward step to reopening our schools and our economy."
Who can get the vaccine: In Los Angeles County, the vaccine is currently only available to healthcare workers and seniors living in senior homes and skilled nursing facilities. While the county has approximately 1 million healthcare workers, Garcetti said about half of them have not yet received the vaccine.
"The bottom line is, we don't have enough vaccines," Garcetti said.
He also said that some sites may be reserving their allocation of vaccines to administer the second dose for their healthcare workers.
With the opening of Dodger Stadium and five additional vaccination sites from the county, Garcetti said he expects hundreds of thousands to be vaccinated each week.
What's going on in Los Angeles County: The county has a reported a total of 975,299 coronavirus cases and 13,234 deaths.
Hospitalizations in the county continue to overwhelm hospitals and healthcare workers, and there are currently 7,906 people being treated in the hospital with coronavirus -- 21% of them in the intensive care unit.
Garcetti said that while there are early signs showing that hospitalizations in the county may be stabilizing, it is not "even close to being out of the woods."
More than 20,000 Chinese villagers moved to quarantine sites as a preventative measure
From CNN's Carly Walsh in Hong Kong and CNN's Beijing bureau
More than 20,000 citizens from 12 villages in the Gaocheng District of the Chinese city of Shijiazhuang have been relocated to quarantine sites as a preventative measure against Covid-19, according to Chinese state media.
State broadcaster CGTN cited China's National Health Commission (NHC) official Tong Zhaohui saying the new quarantine sites aim to avoid new infections emerging from contact between people with and without the virus.
Hebei Province, of which Shijiazhuang is the capital, has been at the center of China's most recent outbreak of the pandemic.
The NHC reported 138 new Covid-19 infections on Wednesday, including 14 imported cases. Of the 124 locally transmitted cases, 81 cases are from Hebei province.
Hebei's vice governor Xu Jianpei announced on Tuesday that a second round of mass testing programs would begin in the cities of Shijiazhuang, Xingtai and Langfang. The province's first round of testing of 17 million people ended on Sunday.
Construction has also started on a centralized medical center in Shijiazhuang. It's set to cover 33 hectares and will have 3,000 makeshift wards, CGTN reported.
On Wednesday one person was reported to have died from the virus in Hebei province, the first fatality in China for 242 days.
The U.K. bans travel from Latin America and Portugal, citing concern about a Brazilian variant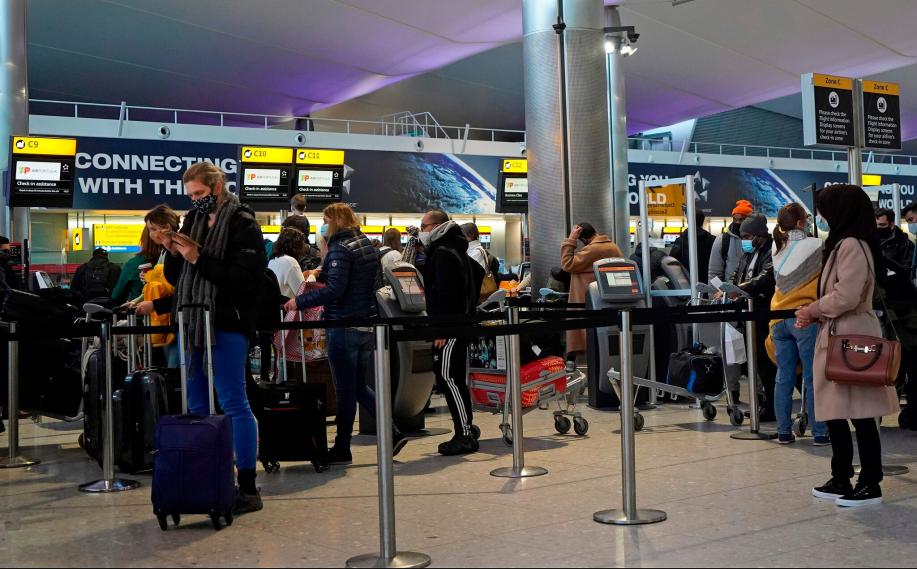 A TAP Air Portugal check-in desk at Heathrow Airport in London last month. Britain has banned travelers from Portugal and Latin America, citing concern about a new variant of the coronavirus.Credit...Niklas Halle'N/Agence France-Presse — Getty Images
Britain said on Thursday that it would ban arrivals from Latin American countries and Portugal over fears of a coronavirus variant discovered in Brazil.
In recent weeks, British authorities have already struggled to contain the spread of a different coronavirus variant discovered in Britain that is more contagious than its predecessors.
At least two coronavirus variants are currently circulating in Brazil, and at least one has slipped its borders, traveling to Japan.
Japanese authorities found one of those variants in four people traveling from Brazil earlier this week. The variant contains a mutation that has been linked with higher contagiousness, similar to the variant found in Britain and another in South Africa.
Like the variant found in South Africa, the one exported from Brazil to Japan also carries a mutation that may weaken the efficacy of vaccines. This same mutation has also been identified in the other coronavirus variant recently discovered in Brazil.
Experts have cautioned, however, that it would be very difficult for new variants of the coronavirus to evade vaccines entirely.
The British ban is set to come into effect on Friday at 4 a.m., the transportation secretary Grant Shapps said on Twitter. "Travel from Portugal to the U.K. will also be suspended given its strong travel links with Brazil," Mr. Shapps added, although truck drivers transporting essential goods from Portugal will be exempted.
Britain has already banned flights from South Africa. Brazil banned flights from Britain on Christmas Day.
British authorities have come under criticism from opposition lawmakers for delaying a travel ban from Latin America, but they have argued that implementing such measures takes time, and that travelers coming from these countries had to quarantine for 10 days upon arrival.
"What we need to ensure is that when we make these very, very important decisions that have a huge impact on people's personal lives, but also businesses, we have got to have a little bit of time," the Home Office junior minister Victoria Atkins said on Sky News.
In the past week, Britain has faced some of its deadliest days since the beginning of the pandemic, and health authorities have warned that the country's health care system was on the brink of collapse. Authorities have warned that they may tighten nationwide lockdown measures if the public doesn't stay at home.
Britain has reported nearly 85,000 deaths, the heaviest death toll in Europe.
Retrieved from: https://www.nytimes.com/2021/01/14/world/europe/uk-travel-ban-brazilian-variant-latin-america-portugal.html
A top W.H.O. official in Europe urges tighter measures to stave off new coronavirus variants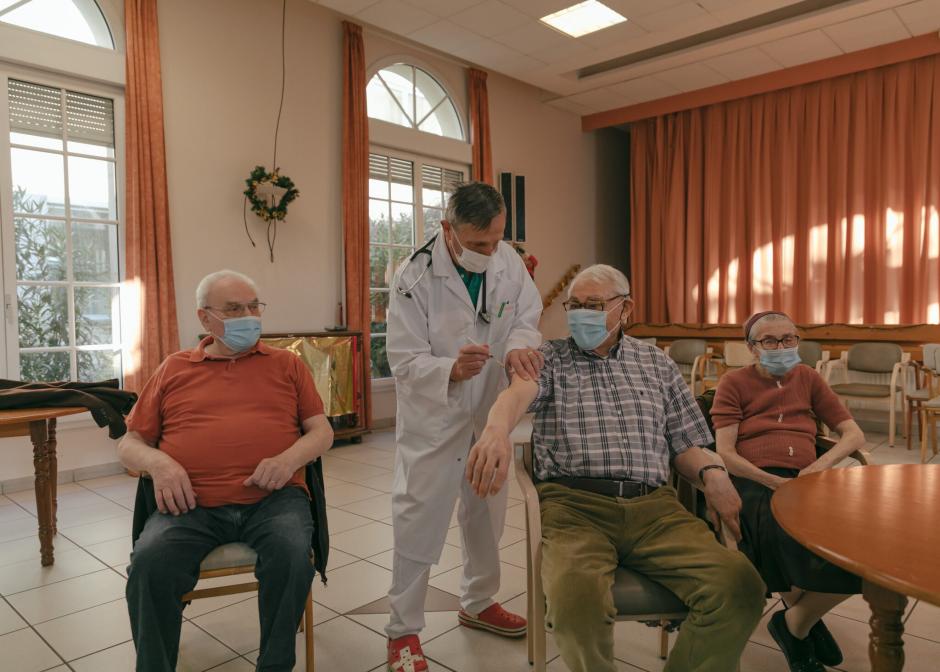 Nursing home residents in Reims, France, received the Covid-19 vaccine last week.Credit...Andrea Mantovani for The New York Times
Europe has reached a tipping point as it grapples with the spread of new coronavirus variants, the World Health Organization's top official in the region said on Thursday, calling for tighter public health controls to slow their transmission.
The new variants have been identified in 25 of the European region's 53 nations, Hans Kluge, the W.H.O.'s regional director, told a virtual news conference.
"We were prepared for challenging times in 2021, and it has been just that," he said.
The region had 26 million confirmed coronavirus infections last year and more than 580,000 related deaths, he said, and in the past week alone recorded 1.8 million new cases.
He said that the health authorities could not yet assess the full extent of a surge in infections resulting from increased social gatherings and relaxed precautions over the year-end holidays, because testing and reporting also dropped.
But he said that the availability of vaccines offered hope for the months ahead. "2021 will be another year with the virus, but it will be more manageable and more predictable," Mr. Kluge said.
As the year began, over 280 million people in Europe were living under national lockdowns, and several countries are set to add new measures in the hope of reducing new infections and easing the pressure on strained health facilities.
In Switzerland, where the number of new Covid-19 infections has fallen in recent days, the authorities announced new restrictions that take effect next week because of the threat posed by the highly transmissible variants.
Restrictions on businesses and social life in the country had been limited, and ski resorts have been allowed to remain open in a bid to minimize the impact on the economy.
Switzerland is also keeping its schools open. But starting Monday, all shops selling nonessential goods will have to close, the limit on private gatherings has been cut to five people from 10, and the required closing of bars, restaurants, cultural centers and sports facilities has been extended until the end of February.
Retrieved from: https://www.nytimes.com/live/2021/01/14/world/covid19-coronavirus/a-top-who-official-in-europe-urges-tighter-measures-to-stave-off-new-coronavirus-variants
Lebanon begins a strict lockdown, and other news from around the world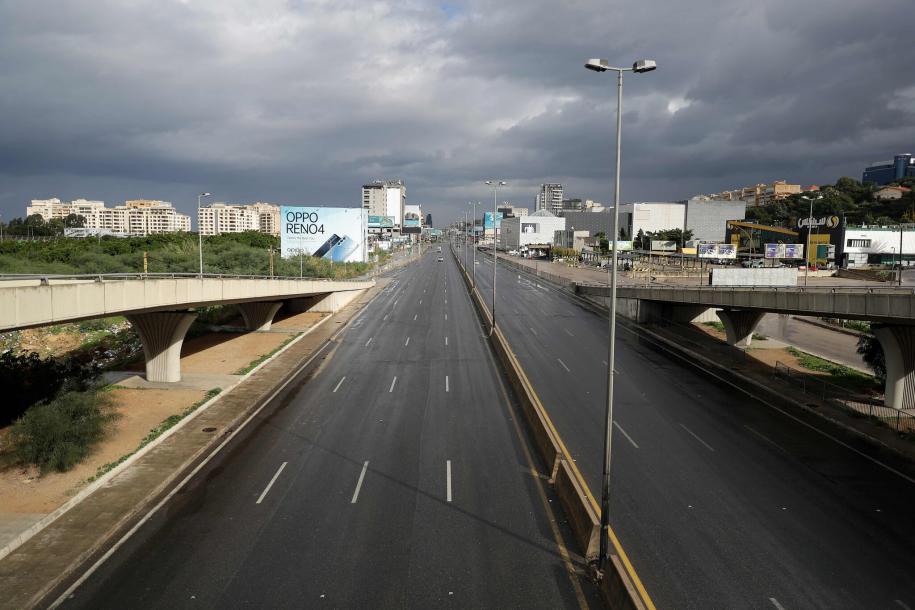 A usually busy highway near Lebanon's capital, Beirut, on Thursday as the country entered its first day of a strict lockdown.Credit...Joseph Eid/Agence France-Presse — Getty Images
Lebanon began its strictest lockdown of the pandemic on Thursday, imposing a 24-hour curfew, shutting nearly all businesses and allowing grocery stores to serve customers only by delivery.
The lockdown, scheduled to last until Jan. 25, is intended to curtail a sharp rise in infections since the holidays that has outstripped the abilities of the health sector in the small Mediterranean country.
Thirty-five people died on Wednesday after falling ill with Covid-19, a new daily record, and nearly 5,000 new cases were reported. Lebanon, with a population of nearly six million, has recorded more than 231,000 infections and 1,740 deaths since the start of the pandemic, according to a New York Times database.
The caretaker health minister, Hamad Hassan, tested positive on Wednesday and was taken to a hospital. The state-run news media said his condition was "good."
Lebanon's response to the pandemic has been hampered by an acute economic crisis. The country's currency has fallen in value by about two-thirds. On top of that, a huge explosion in the port of Beirut in August killed about 200 people, destroyed four hospitals and damaged a large swath of the city.
To leave home during the lockdown, people must obtain a one-hour permit — even to buy bread or medicine or go to the airport, hospital or doctor's office — or risk a fine. The caretaker prime minister, Hassan Diab, has called on the security forces to be strict with violators.
In other developments around the world:
President Recep Tayyip Erdogan of Turkey received a Covid-19 vaccination in Ankara on Thursday, hoping to alleviate public concerns as the country's mass vaccination program gets started. Photos of Mr. Erdogan receiving the shot were posted on social media, instead of him getting inoculated on live television, as expected. Senior members of Mr. Erdogan's political party have also received vaccines. Turkey is currently using the vaccine developed by Sinovac, a Chinese company, but it expects shipments of the vaccine developed by Pfizer and BioNTech, a German company owned by two Turkish emigrants. The country is concentrating first on health care workers; the health ministry reported that almost 300,000 had received shots the first day.
King Abdullah II of Jordan and two other members of the Jordanian royal family received coronavirus vaccines on Thursday. The country also began the first vaccination campaign for a major refugee operation against the virus, drawing praise from the United Nations. At the Zaatari refugee camp, home to around 120,000 fugitives from the war in Syria, 43 refugees were vaccinated Thursday. Jordan had shown "exemplary leadership" integrating refugees into its public health response to the pandemic, the U.N. refugee agency chief Filippo Grandi said, "proving how it should be done if we are to keep everyone safe.
Regulators in the Philippines granted emergency use authorization to the Pfizer-BioNTech coronavirus vaccine on Thursday, making Pfizer the first foreign company to receive permission to distribute its Covid-19 vaccine in the country.
One region of Spain — Castile and León, north and west of Madrid — asked the national government on Thursday to put it under a stay-at-home order, and the leader of another region — Andalusia, the country's most populous — asked residents to stay home voluntarily. The national health ministry reported more new coronavirus cases on Wednesday than on any previous day since the pandemic began, and hospitalizations in the country are rising sharply.
The Vatican said on Thursday that Pope Francis, 84, and Pope Emeritus Benedict XVI, 93, had each received the first dose of a coronavirus vaccine "as part of the vaccination program of the Vatican City State." Francis has called being vaccinated "an ethical action."
New Zealand, which has kept its borders tightly controlled while largely vanquishing the coronavirus, will let 1,000 international students back into the country starting in April, Chris Hipkins, the education minister, announced on Thursday. The move applies to students already enrolled in an undergraduate or postgraduate course who were locked out of New Zealand when border restrictions were imposed.
Andy Murray, the former top-ranked tennis player, has reportedly tested positive for the virus, putting in doubt his participation in next month's Australian Open. He had planned to fly to Melbourne this week to begin a two-week quarantine required by the tournament, which begins Feb. 8, three weeks later than usual because of the pandemic.
Retrieved from: https://www.nytimes.com/live/2021/01/13/world/covid19-coronavirus/facing-new-outbreaks-china-puts-more-than-22-million-under-lockdown
Israel reaches two million vaccinated milestone
The number of people who have received a Covid-19 vaccine in Israel has passed the two million threshold, with the prime minister saying there was "light at the end of the tunnel".
Israel "will become the first country to emerge from the corona crisis," prime minister Benjamin Netanyahu said.
"I am the second millionth," to be vaccinated in Israel, read a sign held by 22-year-old Margaret Alsoso as she received her first dose of the vaccine in the city of Ramla near Tel Aviv.
Netanyahu - who faces yet another re-election contest and a corruption trial over the coming weeks - has sought to highlight his personal role in the inoculation campaign.
The prime minister was the first to get the jab on 19 Decembe, when Israel launched its inoculation campaign with the Pfizer/BioNTech vaccine.
In early January authorities said two million people would receive a two-dose Covid-19 vaccine by the end of the month.
As of Thursday only 150,000 people had received their two doses.
But as Israel pushes ahead aggressively with its vaccination drive, it is also witnessing a surge in the pandemic with some 9,000 coronavirus cases registered daily.
The country, currently in its third national lockdown, has recorded more than 523,000 cases, including around 3,850 deaths, according to the health ministry.
On Thursday, Netanyahu urged Israelis to respect lockdown restrictions.
Amnesty International has called on Israel to provide coronavirus vaccine doses to Palestinians in the occupied West Bank and Gaza, saying the Jewish state is obliged to do so under international law.
Retrieved from: https://www.theguardian.com/world/live/2021/jan/14/coronavirus-live-news-new-york-pleads-for-more-covid-vaccine-as-global-daily-deaths-pass-17000-for-first-time?page=with:block-6000a0eb8f08729f18288054#block-6000a0eb8f08729f18288054
Summary
Here are the key global developments from the last few hours:
· Global deaths near 2m. The global coronavirus death toll currently stands at 1,993,699, according to the Johns Hopkins University tracker. With daily death tolls at around 16,000 per day in recent days, the world will likely pass the devastating milestone of 2 million dead from coronavirus in just over a year within the next few hours.
· UK South America flight ban comes into force. Travellers from across South America have been banned from entering the UK amid growing concerns about a mutant coronavirus strain which has emerged in Brazil. The ban which, also covers the Central American state of Panama and Portugal - due to its strong travel links with Brazil - and the former Portuguese colony of Cape Verde, came into force at 4am on Friday.
· China's worsening outbreak in Hebei does not appear to be slowing down, with yet another rise in case numbers on Thursday. After consecutive days above 100 confirmed cases, health authorities announced 144 new Covid-19 infections, including 135 local transmissions yesterday. It is the highest increase in 10 months, since 202 cases were reported on 1 March 2020. 90 of the 135 cases were found in Hebei province, and 43 in northeastern Heilongjiang province.
· Struggling London hospitals sending Covid patients to Newcastle. Seriously ill Covid patients are being transferred from overstretched London hospitals to intensive care units almost 300 miles away in Newcastle, the Guardian can reveal.
· US officials warned 'full resurgence' of Covid in major population centers, saying the country could see an additional 92,000 deaths in less than a month. White House coronavirus taskforce reports from 10 January, obtained by CNN, said they were seeing a "full resurgence" of the virus in "nearly all metro areas" and advocated for "aggressive action.
· The US government executed an inmate with Covid. The US government has executed an inmate for his involvement in a series of killings in Virginia's capital city in 1992, despite claims by his lawyers that the lethal injection would cause excruciating pain due to lung damage from his recent Covid-19 infection. Corey Johnson, 52, was the 12th inmate put to death at the federal prison complex in Terre Haute, Indiana, since the Trump administration restarted federal executions following a 17-year hiatus. He was pronounced dead at 11:34 p.m.
· Joe Biden has unveiled a $1.9tn stimulus package proposal that aims to bring new urgency to the nation's coronavirus vaccination campaign and usher in another round of economic relief for struggling Americans.The US is facing its deadliest period of the pandemic so far. Detailing the plan in a speech on Thursday evening, Biden described the moment as "a crisis of deep human suffering"."There's no time to waste," Biden said. "We have to act and we have to act now."
· Denmark leads the EU in vaccinations against the novel coronavirus thanks to a swift and smooth roll-out, and even more people would have got the jab if it had more available doses. So far, 2.2% of Denmark's population of 5.8 million has been vaccinated since the campaign began on 27 December.
· China's economy grew last year at its slowest pace since the 1970s, according to an AFP poll of economists, but finished the year strongly on an accelerating coronavirus recovery. The average forecast of analysts from 13 financial institutions was a 2.0% expansion for the world's second-largest economy, down sharply from 6.1% in 2019, itself a three-decade low.
· Hospitals in Brazil's Amazonas short of oxygen. Health workers in Brazil's largest state are begging for help and oxygen supplies after an explosion of Covid deaths and infections that one official compared to a tsunami and said could be linked to a new variant.
· France imposes 6 pm nationwide virus curfew. The French government will impose a daily nationwide curfew at 6 pm starting Saturday to combat a worrying increase in Covid-19 cases, Prime Minister Jean Castex said on Thursday. Up to now, most of France has been under an 8 pm curfew, with some parts of the country, especially in the hard-hit east, already under the stricter 6 pm curfew that Castex said had resulted in an infection rate two or three times lower than in the rest of the country.
· WHO convenes emergency committee early over coronavirus variants. The World Health Organization's emergency committee will meet two weeks early on Thursday to discuss the new coronavirus variants from South Africa and Britain that have rapidly spread to at least 50 countries and sparked widespread alarm.
Retrieved from: https://www.theguardian.com/world/live/2021/jan/15/coronavirus-live-news-hospitals-in-brazilian-state-at-breaking-point-amid-oxygen-shortage-global-deaths-near-2m?page=with:block-600139838f08f56eefd213df#block-600139838f08f56eefd213df